Register by October 4 to take advantage of the early-bird price for community members. Get $50 off with the code DATA.
Discounted rate available for Miami Dade College students, faculty, staff and alumni, please email Urbano Baz, Technology Programs Coordinator at ubaz@mdc.edu for more information.
---
Do you want to expand your business, refine your target audience, update your business plan, or develop a marketing campaign but don't know where to begin? Each of these action plans requires insights about your business which you likely already have, but it all starts with data. Learn how to turn the data that you already have in your business into meaningful information which you can use to make decisions.
Join us at the Idea Center at Miami Dade College for a three-session workshop which will take the mystery out of data analytics.
SESSION 1: October 15th, 6:00 pm to 9:30 pm

SESSION 2: October 22th, 6:00 pm to 9:30 pm

SESSION 3: October 29th, 6:00 pm to 9:30 pm
*Participants are expected to attend all three sessions*
EXPLORE AND GROW WITH BUSINESS ANALYTICS
Workshop overview:
This is an introductory workshop in which participants explore the process and tools of business analytics for entrepreneurs and small business owners. Learn to follow a 4-step approach to make your data work for you:
Data Storage and Organization
Data Exploration
Data Analysis
Data Visualization
Participants will learn techniques and features of tools they are already using in their business to make them more effective, and will also explore some new tools to help them understand their data.
In this workshop you will:
Learn the process of transforming raw data into information that is useful for small business owners and entrepreneurs.
Explore new techniques with familiar and new software tools, such as Google Sheets, Microsoft Excel, Microsoft Power BI, Tableau, Microsoft SQL.
Be introduced to the process of managing and analyzing data effectively.
Who is this workshop for?
Entrepreneurs and small business owners who want to learn how to more effectively use data that they may already have.

Potentially convert sales and expense data to meaningful information that helps you run your business more efficiently, more effectively, and more profitably.
Potentially convert customer information into meaningful data that tells you more about your target audience (and if you are reaching your target audience).

Accounting & Finance Professionals: Learn how analytics can provide better insight and increased support for finance and accounting-related processes by identifying trends and anomalies. It can also help in improving accounting data integrity and quality through more accurate & efficient reporting for increased confidence.
Marketing Professionals: How to leverage analytics to figure out which marketing strategies are most effective for specific groups of consumers. Whether understanding how various demographics respond to different forms of advertising or using customer analytics to chart how product desirability depends on context and environment, Analytics grants marketing professionals the information they need to create the most efficient campaigns possible.
Students that are interested in business, entrepreneurship who may want to explore business analytics as a certificate of study, but are not sure what it is.
Meet the Instructor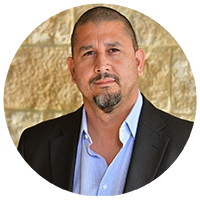 Jorge Gonzalez has extensive experience in Finance and Operational Analytics in Healthcare, Banking, Retail, and Telco. He has an exceptional ability to translate complex analytics into business insights and business requirements into technical solutions. Jorge brings both Finance and Accounting experience and technical skills. During his 15-year career, he has managed an accounting department and led a team of financial analysts. In addition, Jorge has worked in designing and implementing budgeting and forecasting systems, reporting solutions, dashboards, and finance transformation initiatives.
Jorge is recognized as an innovative thinker making connections across seemingly unrelated questions, problems, or ideas and applying them to solve problems and create value. His professional life is modeled after this quote: "Problems cannot be solved by the same level of thinking that created them" – Albert Einstein