Meet the Startups Representing Miami at TechCrunch Disrupt 2019
By Mollie Cole
Next week, on October 3rd, Refresh Miami, with the support of The Knight Foundation, has the pleasure of organizing the Miami Tech Pavilion at TechCrunch Disrupt 2019. As excited as we are to show off Miami's tech scene to thousands of conference goers, we're not the star of the show – the startups are! Meet the 6 companies we're bringing from South Florida to Silicon Valley.
AEROSENS
"Our goal at AEROSENS is to develop technology solutions, making the aviation industry more transparent, smarter and cost efficient."
Founded by veterans of aviation tech, AEROSENS offers both hardware solutions and consulting services to smoothly implement IoT solutions for airlines. The company's Cabin Management System 2000 replaces traditional paper-based processes with Bluetooth Low Energy sensors that transmit real-time data to cabin crew.
Read our full Startup Spotlight on AEROSENS from July 2019 here.
BabySparks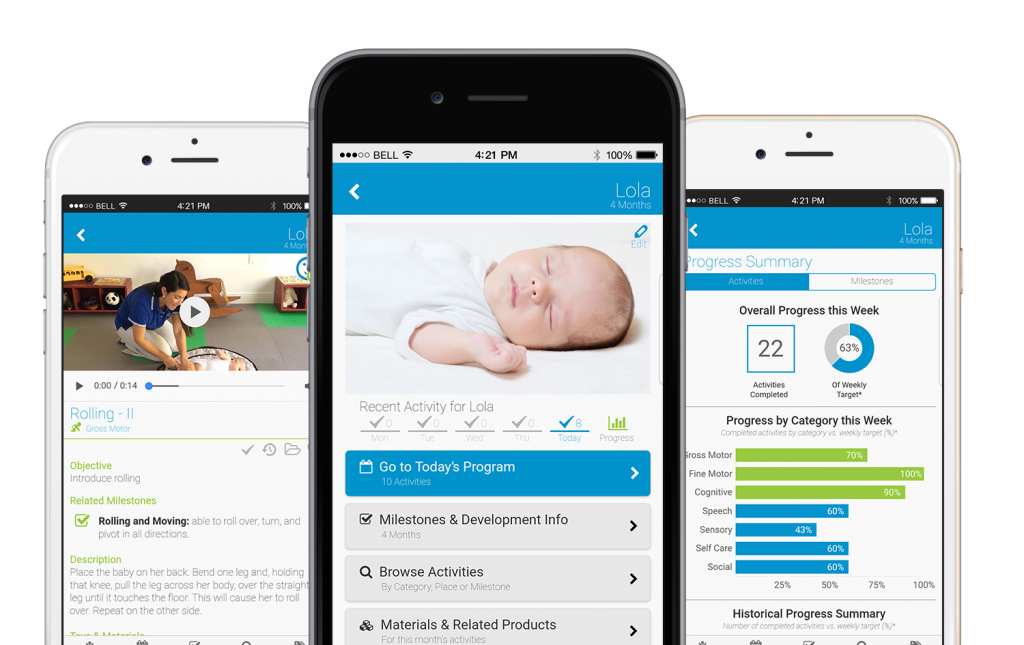 "Our objective is to develop innovative and effective tools that enable parents and caregivers to engage their babies and toddlers in the critical areas of early development."
With strong business backgrounds and a top-notch team of medical advisors, the BabySparks team connects technology with one of the most human relationships there is – that of a parent and their baby. The subscription-based app offers caregivers personalized content to aid in their child's development, all based on cognitive science.
Read our full Startup Spotlight on BabySparks from February 2019 here.
Kugadi
"Kugadi provides the easiest Guard Tour System to use on the market."
Kugadi seamlessly integrates an app, RFID checkpoints, GPS monitoring, and automated reporting to help security companies manage their workforce and prove their effectiveness. The digital, cloud-based technology is applied in an industry that still primarily relies on hand-written processes. The product offers cost savings, better data, activity reports, and more for its clients.
We haven't published a Startup Spotlight on Kugadi yet – stay tuned here!
SECBERUS
"Our mission is to bring security teams confidence in the cloud, today and tomorrow. Secberus offers a simple, streamlined experience powered by the most advanced technology."
SECBERUS, named for the ferocious guard dog Cerberus of Greek mythology, offers Cloud Security Posture Management. This product helps keep cloud-based systems safe by discovering misconfigurations in the system, alerting the appropriate security teams, and recommending solutions as fast as possible.
We haven't published a Startup Spotlight on Secberus yet – but stay tuned here!
Shoot My Travel
"Founded and inspired by the idea that amazing things happen when you go beyond the selfie, Shoot My Travel is a Miami-based startup that connects customers with professional photographers in over 500 cities worldwide."
Born out of a love for travel, photography, creativity, and shared experiences, ShootMyTravel founders allows clients to get the best of both worlds while traveling. Working with local photographers makes for a more authentic experience, and the high-quality, professional photos become treasured trip memories.
Read our full Startup Spotlight on Shoot My Travel from November 2018 here.
Xendoo
"Xendoo is a cloud-based bookkeeping and accounting service focused on small business owners."
Xendoo's founder, Lil Roberts, used her experience as a small business owner to build a company that would help fellow entrepreneurs. Xendoo's innovative accounting solutions keep startup founders ahead of the curve and ahead of schedule. From winning the Rise above the Rest Miami to taking first place at the 2018 eMerge Startup Competition, Xendoo continues to grow with its roots right here in South Florida.
Read our full Startup Spotlight from May 2019 here.
Next week can't come soon enough! We can't wait to see #MiamiTech shine at TechCrunch Disrupt. Be sure to follow Refresh on Facebook and Twitter for updates from our team in San Francisco!
All photos and info found on company websites.
Latest posts by Nancy Dahlberg
(see all)